ONZE MEEST RECENTE WEB DESIGN PROJECTEN
ONTMOET ONS CREATIEF TEAM
Web Design Posse is een collectie van creatieve zzp'ers die in 2014 hun krachten hebben gebundeld om alles op het gebied van web design, grafische vormgeving, social media, zoekmachine-optimalisatie en video productie te combineren. Naast onze zes vaste leden (Patrick, Jamie, Jussi, Joris en Tamara en Linde) werken wij samen met andere freelancers, elke geheel uniek in hun eigen vakgebied. Door deze unieke samenwerking biedt Web Design Posse alles voor een complete presentatie, variërend van WordPress web design, grafische vormgeving en ontwerp, SEO, video, sociale marketing en communicatie, tot aan de bits en bytes-wereld die alleen geeks met dikke glazen kunnen ontcijferen..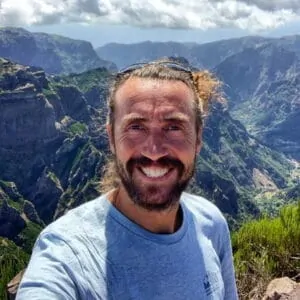 Patrick is in 1998 begonnen met web design toen het internet nog in haar kinderschoenen stond. Het begon allemaal in Amsterdam, bijna als een grap, maar deze grap werd al snel serieus toen Patrick zijn web design talent meenam naar Azië gedurende de 16 jaar die daarop volgde. Uiteindelijk is hij in 2014 teruggekeerd naar Europa en Web Design Posse gestart.
Monenteel kan je Patrick overal ter wereld vinden, vooral op plekken waar de zon het grootste gedeelte van de dag schijnt en het zeewater 'zwembaar' is..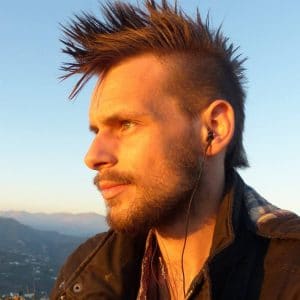 Allereerst moeten we vermelden dat Jamie niet gewoon een grafische vomrgever is, hij is een veganistische grafische vormgever. Dit betekent dat alles wat er uit zijn handen vloeit geheel diervriendelijk is geproduceerd en dus verantwoordelijk en ethisch is. Sterker nog, Jamie heeft een dusdanig goede band met zijn hond Anada dat waar hij zich ook bevindt (momenteel in een campervan in Portugal), zij overal als zijn mascotte met hem meereist.
Wat wellicht nog specialer is aan Jamie is zijn talent om in uw hoofd te kijken en iets te creëren dat uw stoutste dromen overtreft. Dat is eigenlijk geen talent, dat is simpelweg helderziendheid!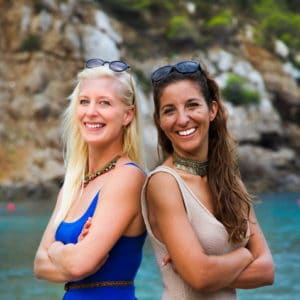 Moet u zich voorstellen wat er gebeurt als men Argentijns en Nederlands videotalent samenbrengt en deze compleet los laat gaan op uw geplande videoproductie. Uit onze ervaring leidt dit tot waanzinnig vuurwerk als het gaat om creativiteit. Argentijns-geboren Tamara en 100% hoogblonde Nederlandse Linde vormen samen een uniek team van videografen met een stapel talent dat gegarandeerd al uw videodromen zal laten uitkomen.
Hun verschillende levenservaringen, achtergronden en ervaringen gecombineerd met hetzelfde gevoel voor humor en gedeelde passie maken van hen terecht Web Design Posse's droomteam. Of u nou op zoek bent naar een videoshoot op land or in de lucht; u vraagt en Tamara en Linde draaien.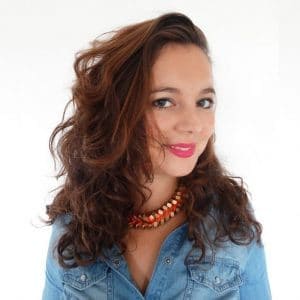 Jussi is een natuurtalent als het gaat om grafisch ontwerp en ze heeft een extra interesse voor creatief schrijven en fotografie. Voorheen werkte Jussi als online copywriter en editor voor één van Nederlandse grootste uitgevers, Sanoma, en tevens werkte zij als Social media Manager voor een groot Duits bedrijf.
Jussi is een enorme social media junkie. Als ze zich niet bezig houdt met schrijven, dna kan je haar op Pinterest en Instagram vinden, altijd op zoek naar het beste plaatje en de beste post. En dat laat gelijk zien waar Jussi in uitblinkt; alle puzzelstukjes van social media zodanig in elkaar passen dat er een prachtig groot geheel uitkomt.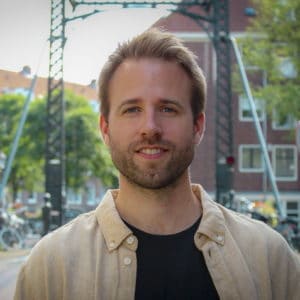 Wauw Joris! De nieuwste toevoeging aan onze posse is een man die niet alleen zachtaardig en begripvol als geen ander, maar die ook de uitvinder lijkt als het gaat om SEO, SEA, online adverteren, FB en Instagram marketing. Met zijn uitgebreide ervaring op deze gebieden is hij een echte baas en zal u met alle plezier helpen uw bedrijf te laten groeien en bloeien. Met Zwitserse precisie zal hij campagnes uiteenzetten waarmee uw concurrenten er uit zullen zien als groentjes in de digitale webreclame-optimalisatie en -advertentiewereld.
Joris is rotsvast gevestigd in Nederland, van waaruit hij zijn talent de wereld instraalt en altijd klaar staat om u te helpen met uw business succes!
ONZE WEB-
&

ANDERE VORMGEVINGS SERVICES
Moderne, 100% responsive WordPress sites vanaf €999
Volledig unieke grafische vormgeving, branding and ontwerp
Boost de zoekmachine rankings van uw website en zie uw bedrijf groeien
Complete videoproductie-oplossingen, van start tot finish onder één dak!
Connect met, en wordt gezien door bijna 2 miljard mensen wereldwijd
Maak u nooit meer zorgen over updates, backups, snelheid, optimalisatie en veiligheid van uw website
Betaalbare domeinregistratie al vanaf  €22.50/jaar. Alle TLDs mogelijk.
UK servers, 99.9% up-time gegarandeerde web hosting al vanaf €7.49/maand
Verbeter het vertrouwen van uw website bezoekers en bescherm hun persoonlijke gegevens
WORDPRESS WEB DESIGN VOOR ALLE SCHERMFORMATEN

BRONZE HOSTING

2.5Gb ruimte
50Gb dataverkeer
3 FTP accounts
10 email accounts
3 databases
2 subdomeinen
99.9% uptime
cPanel

€

6.99/maand
SILVER HOSTING

5Gb ruimte
100Gb dataverkeer
5 FTP accounts
15 email accounts
4 databases
3 subdomeinen
99.9% uptime
cPanel

€

10.99/maand
GOLD HOSTING

7.5Gb ruimte
150Gb dataverkeer
5 FTP accounts
20 email accounts
5 databases
4 subdomeinen
99.9% uptime
cPanel
SSL (optioneel)

€

12.99/maand
PLATINUM HOSTING

10Gb ruimte
300Gb dataverkeer
10 FTP accounts
25 email accounts
7 databases
6 subdomeinen
99.9% uptime
cPanel
SSL (optioneel)

€

14.99/maand
DIAMOND HOSTING

15Gb ruimte
450Gb dataverkeer
15 FTP accounts
30 email accounts
11 databases
10 subdomeinen
99.9% uptime
cPanel
SSL (optioneel)

€

18.99/maand
Min. contract 12 maanden / 2 maanden opzegtermijn