OUR LATEST WEB DESIGN PROJECTS
Web Design Posse is a creative squad founded in 2014 founded in The Netherlands and now operative all over the world. Every crew member has been carefully selected as to combine all of our skills to offer you the best web presence possible. Besides our six resident members Patrick, Jamie, Jussi , Joris and Tamara & Linde, we work with a team of freelancers, each highly unique in their own field of expertise, ranging from social marketing and communication to the bits and bytes world that only thick glassed geeks can decipher.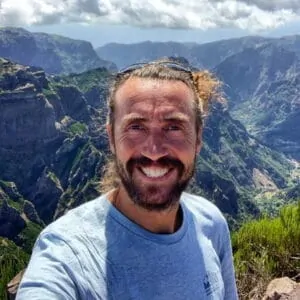 Patrick started web design back in 1998 when the internet was still in its infancy. What started in Amsterdam as joke became serious business as he took web design with him to several parts of Asia in the 16 years that followed. Eventually he returned to Europe in 2014 and created Web Design Posse. However, he never stopped being a nomad and still travels extensively.
Because Patrick is a big sunshine freak after having spend so much time in Asia, he likes spending time in among others the warmer Mediterranean climates and the tropics.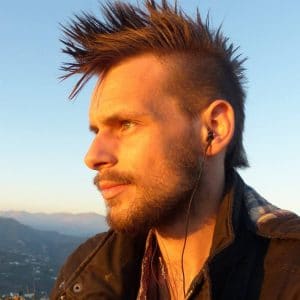 First and foremost it should be said that Jamie is not just a graphic designer, he is a vegan graphic designer. This means that no matter what design he rocks up with, you can rest assured it has been produced in an animal friendly way. In fact, Jamie enjoys the company of his dog Ananda like only a real animal lover can. While he does his creative thing, she accompanies him.
What's possibly even more special about Jamie, is his skill to look inside your head and create something exactly as you were imagining! That's not talent, that's clairvoyance.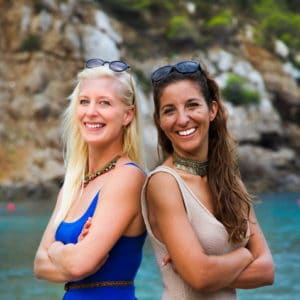 Imagine what happens when you fuse Argentinian and Dutch video talents and let these talents go loose on their passion. From what we have experienced this fusion guarantees fireworks in the creativity department. Argentina-born Tamara and 100% Dutch Linde are a unique team of videographers with a stack of talent that will make your all video dreams come true.
Their different life experiences, backgrounds, skills and qualities combined with the same sense of humour and passion make them Web Design Posse's Dream Team. Whether you need video shoots on land or via drone in the sky, you ask, and Tamara and Linde deliver; shooting, editing and final production, consider it done.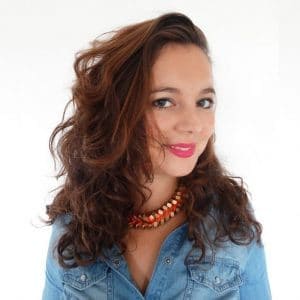 Jussi is a natural born graphic designer with a particular interest in creative writing and photography. She worked as online copywriter and editor with among others Holland's largest magazine publisher Sanoma as well as Social Media Manager for a large German company.
Jussi is a huge social media addict. If not writing content, she can be found browsing on Pinterest and Instagram, always looking for the picture perfect environment. And that's exactly what she does best; making sure all the pieces fit together to create a whole perfect concept.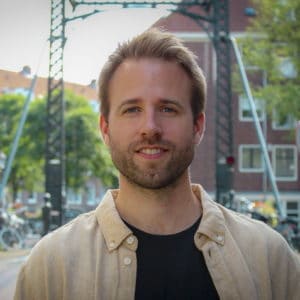 Wow Joris! The latest addition to our posse is a man who is not only as gentle and understanding as they come but who also seems to have invented everything that is SEO, SEA, online advertising, FB and Instagram marketing related. His extensive experience in these fields make him a true Master of Making Your Business Bloom and Boom, and with Swiss like precision he will create campaigns that will make your competitors look like rookies in the digital web advertising optimisation and advertising world.
Joris is rock solidly based in Holland from where he operates his awesomeness and is ready to help you flourish too!
OUR WEB
&

GRAPHIC SERVICES
State of the art, 100% responsive WordPress based websites starting at €999
Totally unique graphic design, branding & visual identity
Boost the search engine rankings of your website to increase your business
Total video solution; shooting, editing, final production all under one roof!
Connect to almost 2 billion people worldwide and boost exposure
Never worry about updates, back-ups, speed, optimization & security
Affordable domain registration starting from €22.50/year. All TLDs possible.
UK based, 99.9% up-time guaranteed web hosting starting from €7.49/month
Improve your web site's visitors trust and safeguard their personal details
RESPONSIVE WORDPRESS BASED WEB DESIGN

BRONZE HOSTING

2.5Gb space
50Gb bandwidth
3 FTP accounts
10 email accounts
3 databases
2 sub domains
99.9% uptime
cPanel

€

6.99/month
SILVER HOSTING

5Gb space
100Gb bandwidth
5 FTP accounts
15 email accounts
4 databases
3 sub domains
99.9% uptime
cPanel

€

10.99/month
GOLD HOSTING

7.5Gb space
150Gb bandwidth
5 FTP accounts
20 email accounts
5 databases
4 sub domains
99.9% uptime
cPanel
SSL (optional)

€

12.99/month
PLATINUM HOSTING

10Gb space
3000Gb bandwidth
10 FTP accounts
25 email accounts
7 databases
6 sub domains
99.9% uptime
cPanel
SSL (optional)

€

14.99/month
DIAMOND HOSTING

15Gb space
450Gb bandwidth
15 FTP accounts
30 email accounts
11 databases
10 sub domains
99.9% uptime
cPanel
SSL (optional)

€

18.99/month
Min. contract 12 months / 2 months notice